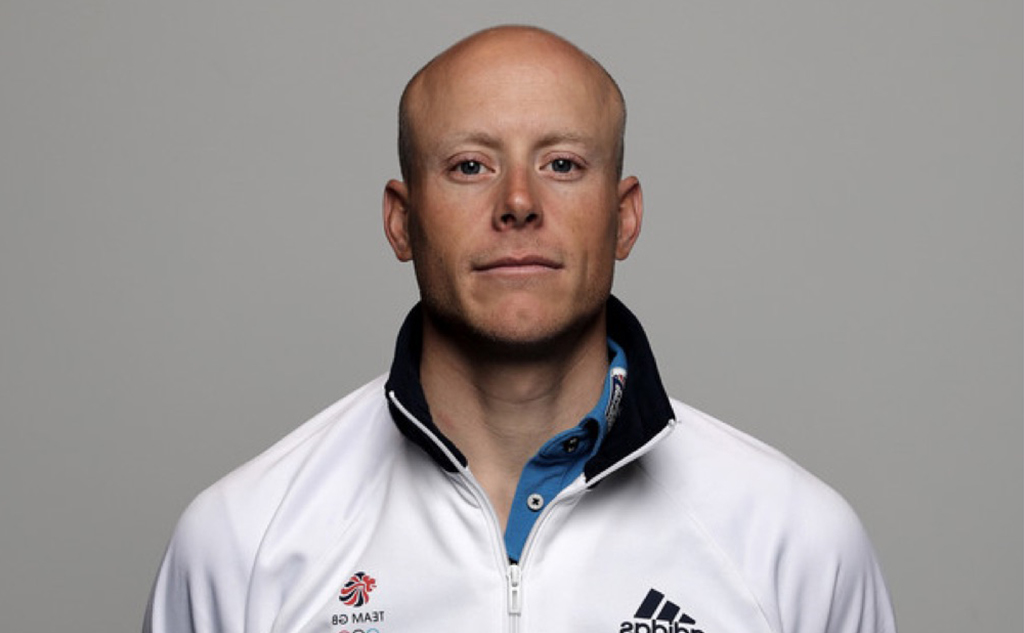 Vaughn's forensic eye for detail combined with his ability to simplify the essentials makes this course a must see for aspiring Laser sailors.
Nick Thompson (GBR), 2x World Champion
Vaughn's natural coaching ability coupled with his experience at the Olympics working with the best sailors in the World is shown in his attention to detail. He knows the procedures and shows the correct way to conquer the objectives in this course.
Bruno Fontes (BRA), 2x Olympian and Pan American Silver Medalist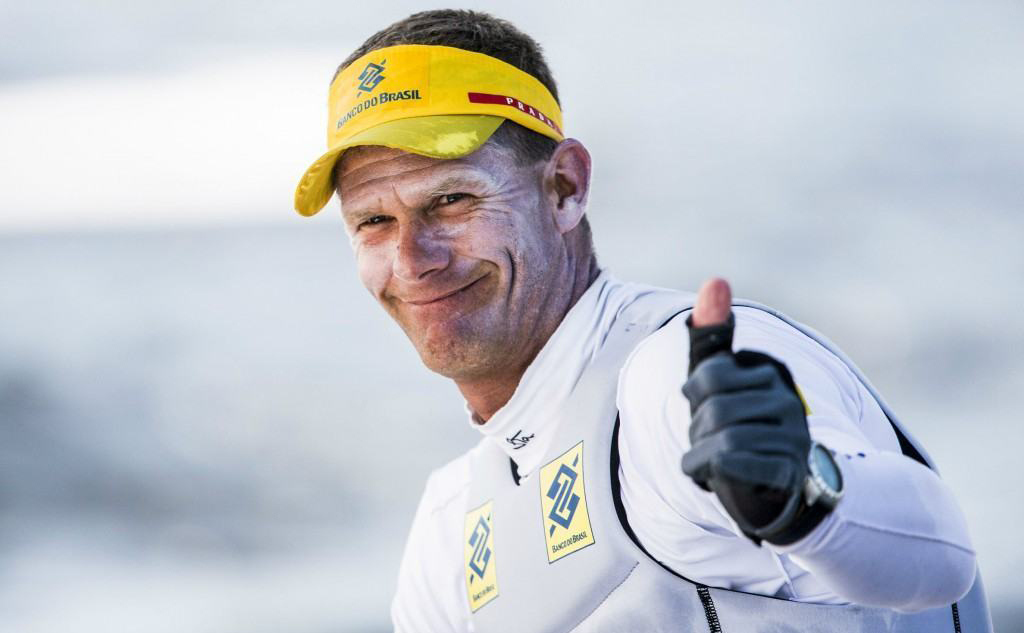 This new platform of online coaching is a superb step-by-step tool that explains simply and clearly how to get faster in all conditions. I highly recommend it for sailors who want to improve their performance and win more races!
Robert Scheidt, 5x Olympic Medalist, 9x World Champion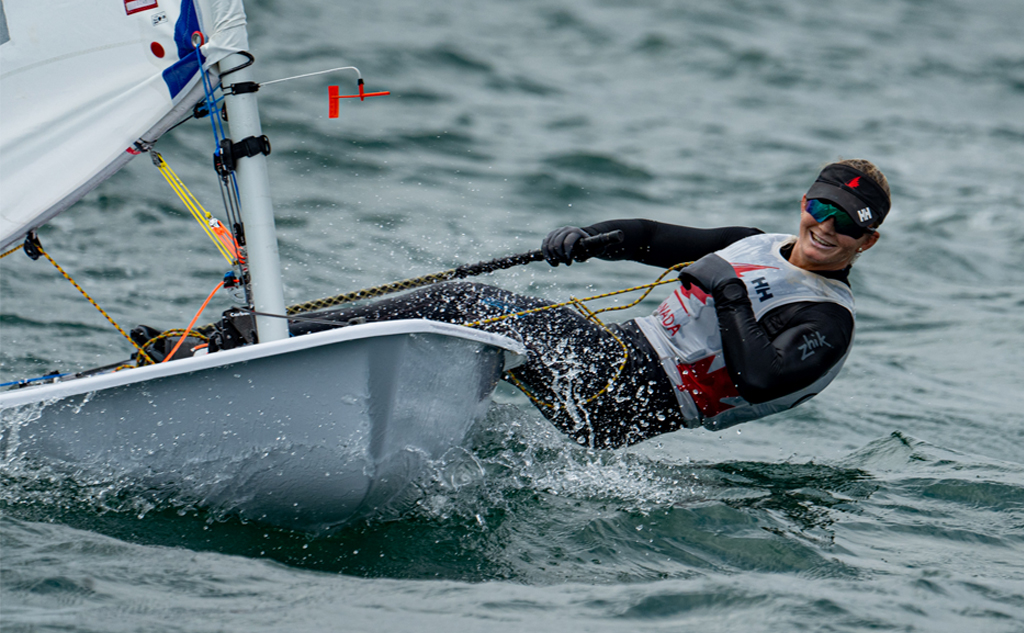 The theory of the course combined with a checklist and drills is great for any sailor looking to improve skills on their own and plan solo training sessions.
Also, sailors or coaches can relate to the common mistakes mentioned in the course and make some changes to gain an edge in their next race. 
The course is interactive and easy to follow and you will learn quickly how to be a better sailor with practice!
Coralie Vittecoq, Canadian Sailing Team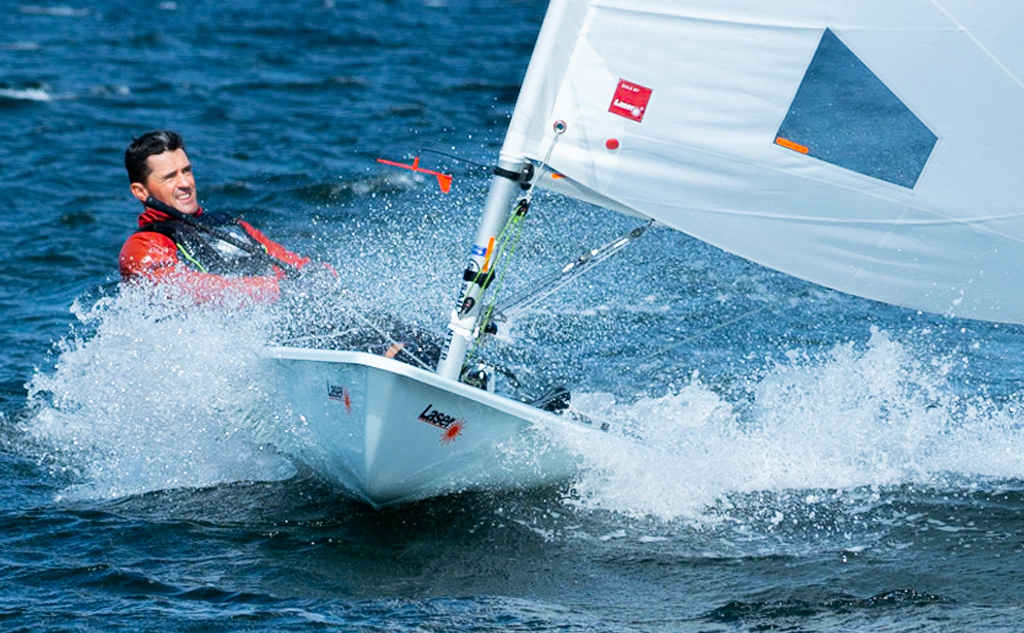 This will take your sailing quickly up to the next level. Now you have no excuses to not improve on the racetrack.
They are comprehensive covering every aspect, yet it's very well organized. The lessons are built on each other and straight to the point - no frills no gimmicks, just what works!I highly recommend them!
Scott Leith, 9x Masters World Champion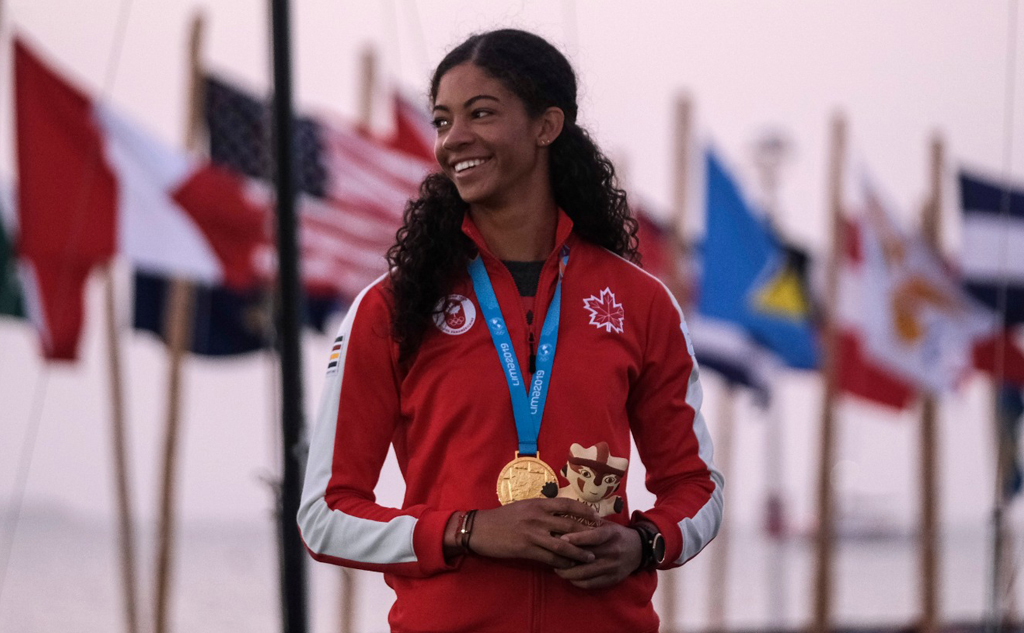 Vaughn is the best coach I've ever had. His attention to detail, strong communication skills and ability to breakdown a technique or strategy makes him an extremely effective coach for all levels of sailing.
Sarah Douglas (CAN), Pan American Gold Medalist
Hear what 3x Masters World Champion Bill Symes thinks about ISA Coaching
Over a decade of Clinic & Olympic Coaching experience in the Laser Class Dinghy have culminated in the courses herein.
Our mission is simple. We want YOU to achieve RESULTS. Your learning is our success, and this course has been designed with this goal solely in mind. You'll begin to learn new concepts and techniques through the videos and resources presented online. Then you'll take our recommended actions combined with your new knowledge - and skyrocket your dinghy performance to the next level.
If you can absorb the knowledge presented, then execute the practice regimens outlined, there will be no limit to what you may achieve in your sailing results.
Train Smart, have fun, and we'll see you on the water soon!
Vaughn Harrison & Colin Gowland
TESTIMONIALS


Using the information in this course over the last few weeks has brought me from consistent back of the fleet finishes in light air to being highly competitive in my frostbite fleet.
This is better than a Netflix series. Every time I have watched a part of the course I want to do two things:


1. Go out on the water and practice what I've just seen and




2. Go on to the next lesson. Very informative, well done
Excellent. Very clear and highly useful. Wish I had this 43 years ago when I got my first laser!
I really enjoyed the Upwind Speed: Light Course. International Sailing Academy presents a high-quality course with excellent use of video instruction, checklists, and follow-up drills. I appreciate the summary sheets available for download at the end. I found the pace and level of detail to be very effective. Among other things, I have learned to read wind changes more effectively and how I should adjust.
Brad G, Willamette Sailing Club, Portland, Oregon USA
I just love seeing my bad habits demonstrated in these videos right alongside what I should be doing, really well explained and shown. Production is first class.
Chris Rodowicz Vaucluse Yacht Club Sydney, Australia
This is a fantastic way to improve your sailing abilities, in any boat, not just a laser. I wish I had this when I started sailing and well into my twenties and would have helped me learn faster and dig in without the need for an expensive coach.
The information is very well thought out and succinctly put together giving anyone the ability to learn at any level or stage. What I absolutely love is there is actual practical application at the end of every lesson which is a great way to loop it all back around and make sure it sticks. They use a drone and first person video to give you insight into what you should be looking for and how to clearly make those adjustments.
I'm looking forward to submitting some of my videos in th app for the feedback and instruction from top coaches, SUPER EXCITED!
Just finished the 'Light Wind' videos, downloaded the PDF's for additional practice, and now I'm taking notes... its like a good book you just don't want to put down.
Thanks again International Sailing Academy team for taking the time to do this for the next generation of sailors looking to get better, we appreciate it very much and I hope to meet you guys one day!
Justin Bolton, Naples Community Sailing Center, USA. Master Laser Sailor
Fantastic series. Very well produced and easy to follow. I've been incorporating the techniques into my sailing and my upwind performance has really improved. Not only has my boat speed improved dramatically, but I am more confident in my setup so I can concentrate on the race rather than if I am set up properly. I am not consistent with it yet, but when I get it right I am right with the top guys in my fleet. The setup information is invaluable as well as clarifying some of the details of some of the techniques (such as adjusting the controls.)
Mike Colbert. SSA/Annapolis, MD USA
I love how simple advanced techniques are broken down and how you can easily try these techniques on your own using feedback loops. I have only scratched the surface of what this course has to offer and I am far from mastering many of these techniques but my boat speed has noticeably gotten better. This course really offers tools to become a great sailor.
Devon, SDYC USA
I'm starting from scratch as a dinghy sailor. The course so far is giving me the technical answers to all my questions. Basic RYA courses give me the fundamental points of sail and sail positions but this course is giving me the fine detail about how to read the water for wind direction, how to sit the boat for optimum efficiency and how to understand how with each input change to the boat setup there is an output change in its performance.
I really enjoyed the Course. It reminded me of the highest quality of instruction during my stay at ISA for an in-person course. I wish the COVID was gone and I could come back to La Cruz. In the meantime, this is the best racing education available. There is a lot of free content on the internet. However, nothing is as good. I also took the Course to support ISA during tough times. Being an educator myself, I know how much effort and money went into producing these videos.
Artur Zembowicz, Bourne Cove Yacht Club Wareham, MA, USA
I'm new to the Laser class, so I'm in the early part of the Laser learning curve. My experience entering and racing other boat classes has been that it sometimes takes a fair amount of time (years?) to learn how to sail/race the (new) class boat, how to make it go fast, how to trim the sails, etc. to get a boat and myself into a competitive position. BUT, this course has pushed me way up into the steep part of the Laser learning curve! I'm thoroughly enjoying each chapter/lesson, and due to COVID 19, I've been able to practice these new techniques 3-5 times each week. The lectures and videos are very clear, descriptive, easy to follow, easy to insert into my racing mind, and then practice. You've broken each aspect, skill and technique into manageable pieces, making it easy to learn and understand. I'm really looking forward to racing the boat once COVID 19 abates. WELL DONE, VAUGHN AND COLIN!!!
I started sailing in " big" boats (30 to 40') but moved to dinghies over the last 10 years I only started the Laser for the past two years-- frostbiting with a steep learning curve. Your course is incredibly laid out and polished. The visuals combined with detailed concise explanations translate easily to the on water training. I would have saved countless hours and fewer "swimming lessens" had this course been available. I highly recommend the course.
Marc Gordon, Monmouth Boat Club Red Bank, NJ USA
A clinic at ISA is the best way to improve skills and I've done that and gained a huge benefit from it. When at home the on-line course is the next best thing and also hugely beneficial.
The course gives a solid, clear conceptual basis for what you are trying to achieve. It shows what to do and what to avoid and why in lots of detail so you understand exactly what to do. Then it provides drills you can use to practice until you make a good habit. From the lesson on use of telltales I figured out I was pinching a fair bit without realizing it. Just changing that has increased my boat speed and made me more competitive.
From the lesson on gust management I learned to avoid rounding up on a gust and treating it like a lift when it is not and what the detriment is of doing that. I'm a 65 year old master racing a Laser for my second year now and started my campaign with a clinic at ISA. I can't imagine having a better start.
Now I follow the online learning and am competitive in my home club regattas on a small lake at the Glenmore Sailing Club in Calgary Alberta and on the Mediterranean sailing out of the Real Club de Regattas de Alicante in Spain.
My clubs have coaches I get the occasional bit of good information from, but they aren't at the level of the ISA. I'm always sailing against sailors with decades more experience than I have and I'm already beating some and putting the pressure on many of the others. I'm confident the ISA courses and the online support from ISA coaches will continue to accelerate my development faster than anything else I could do.
The explicit detail in boat management for the light wind sailing combined with the well produced video content reinforcing the text is exceptional for learning proper technique
The ISA on-line course is an exceptionally well produced, well designed, and very helpful course. The course is packed with great information and divided into manageable segments making it easy to find segments to watch again. And its particularly useful being able to get Vaughn to repeat his valuable commentary at the push of a button! Super job, nothing compares with it
David Elliott 213877 Calgary Yacht Club Canada
I'm new to Laser-ing, and I thoroughly enjoyed this (Light Air) course and the "Windward Speed: Medium Wind" course!
I've learned a great deal and am soaking up every little detail. I pick up something new or more, each time I review the lessons. The camera angles are particularly good for seeing clearly and exactly the skill being taught, giving me a great mental image of what I should be doing each time before I go out on the water.
We've had a light wind summer, here in NH, and I've been able to practice both the light and the medium wind skills, 3 to 4 days a week. But, we're entering a windier period, so I'm very much looking forward to the "Windward Speed: Heavy Air" course. (When do you think it'll be coming?) Well done, Vaughn and Colin!
Fair winds, Jobie
I love the extremely clear presentation of this course, with good speed of delivery, and incredibly good demonstration through excellent videos and imagery - there is no confusion about the teachings.
I found the first part of the light air class to be a nice re-enforcement and guide for how to sail consistently fast. The videos give me a good model of what to emulate and visualize. I will be really focusing on modeling the body positions, posture, and trim/power adjustments in the right cycle. The production quality is excellent, length and orgainzation is great, as are checklists!
-- David L - San Francisco