This course is designed to achieve consistently higher VMG in strong wind. You'll learn to dominate and control the boat while keeping top speed and minimizing sideslip in the big conditions. Massive boat speed differences can separate the fleet. Imagine showing up at the boat park on a windy day... as the flags whip and sails flap, you can smell the fear in the air - but this time - it's not your own... it's that of your competitors as you confidently prepare, looking forward to a dominant day in fresh conditions. You've done the hard work, now it's time to put it to the test. Out on the water, you're keen to warm up your hiking and sheeting muscles, keeping the boat in perfect balance and finding a stable and consistent upwind groove. A big gust hits and you drop sheet easily with some extra hike, accelerating even more… You know when to work, exploiting your speed, and when to rest, conserving your energy. Combined with hiking, you're steering and sheeting accurately to manage all the wave and gust action - and each action is coordinated with the others. Your speeds are high - and now, you're loving heavy air. The spray and wind on your face reward your efforts, confirming this incredible day. Tactics are made easy with your newfound speed, and you round the top mark in great shape, again. With the help of this course, this will be your reality.
Included are; high quality video skill demonstrations, concept explanations, performance checklists, and on-water plans made of actionable deliberate practice. You'll also view examples of common errors to help you troubleshoot the problems seen most often. 
We'll move through the full range of high wind conditions from fully depowered on your controls and sheeting out in gusts, up to base sheet tensions beyond block to block. 
This course sheds new light on topics even the most seasoned Laser sailors will appreciate. Coaches have found it to be an excellent resource for sailing skill diagnostic refinement and solidifying their technical knowledge base. 
Following the recommended drills during your practice sessions, combined with the knowledge presented here will increase your Heavy Air Boatspeed markedly.. So let's get to it!
Course Curriculum
Available in days

days after you enroll

Fundamentals
Available in days

days after you enroll

Upwind Speed - Heavy Wind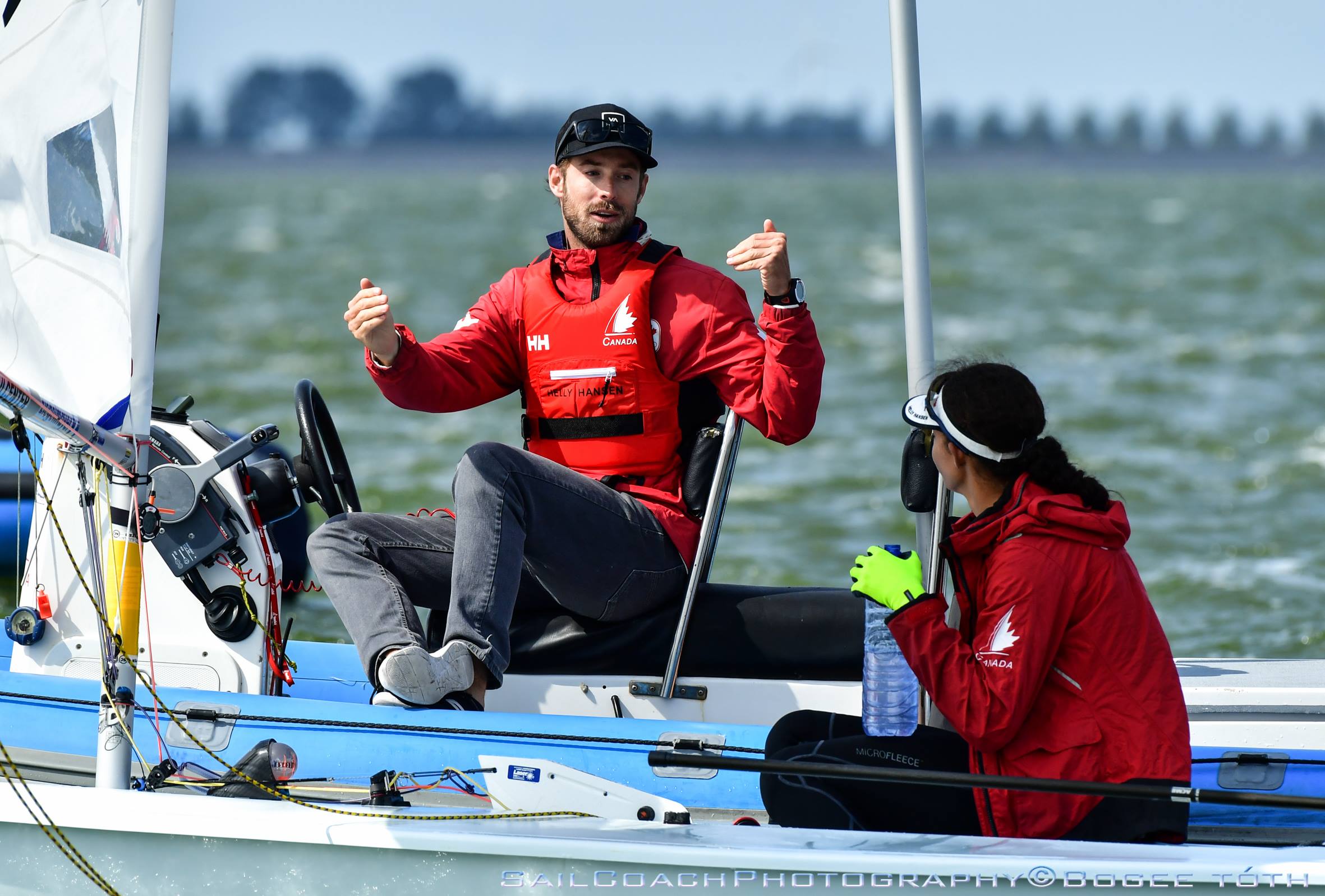 Hi, I'm Vaughn Harrison
I've spent the last 15 years coaching Laser techniques to sailors from beginner to Olympic levels. I am the Canadian National Radial Team Coach and have coached over 20 Olympians in the past 10 years. In this course we will explore every aspect of upwind sailing speed in heavy air. 
We've created a method for YOU to self evaluate your progress during practice, and take your speed to the next level.