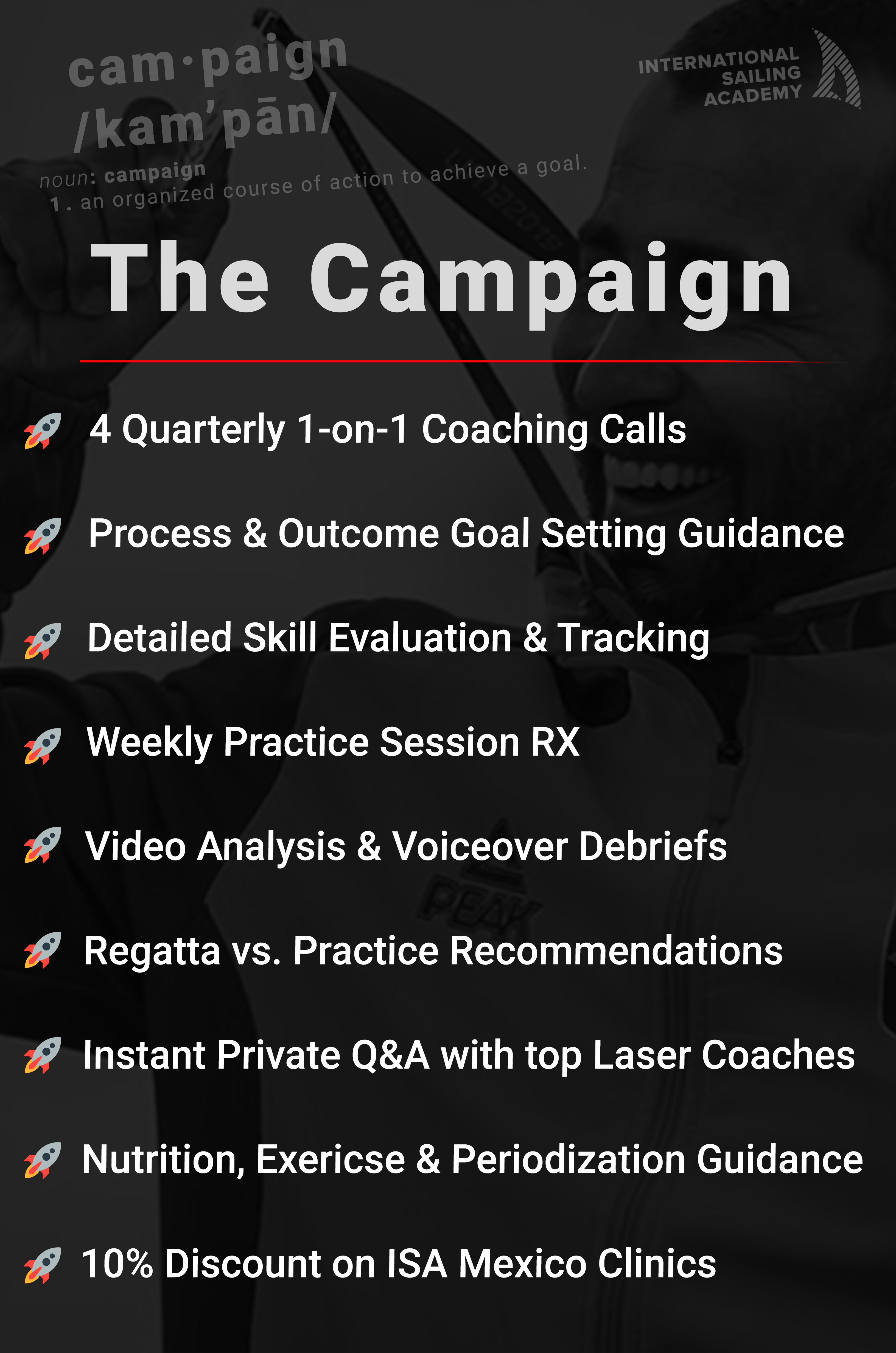 Achieve the. regatta results of your dreams with customized 1-on-1 coaching from World Class Laser Coaches. The Campaign includes: Goal setting/planning, skill evaluation, personalized technical feedback, logistics advice, periodization and more from top Laser coaches. 
We'll hunt down your weaknesses and help you create a plan to turn them into strengths - all based on your available time and resources. 1 on 1 coaching calls will help you assess your progress and adjust the program for best results moving forward. In between, you'll have access to quick Q&A anytime via our remote coaching platform- an Olympic coach at your fingertips.
We'll teach you how to record your training and submit video for review and pro coaching debriefings.
This will create an all encompassing, custom winning program to assist you in your campaign - no matter what your sailing ambitions may be. Whether striving for that Club Champion spot, a Worlds Medal, or just burning to be the best performing sailor YOU can be, we'll help you get there on the Campaign.